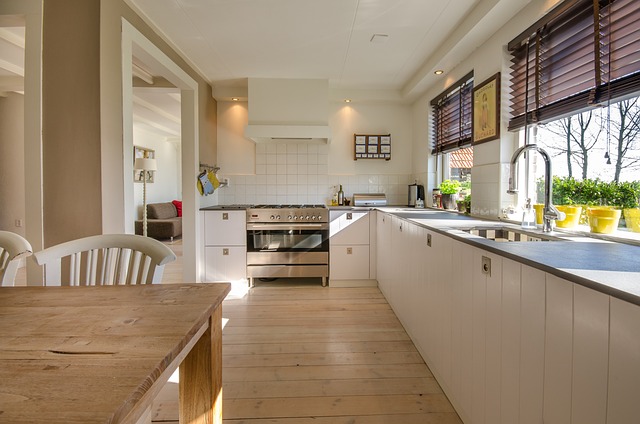 The kitchen is unquestionably the heart of the house. It's where we make elaborate holiday meals for our family, flip pancakes on Sunday mornings, and hang out with friends over good wine and conversation. Since a new kitchen design can enhance daily activities and increase a home's potential for resale in the future, it is often where homeowners begin when looking to update their property. The only problem? When there are so many lovely ideas available, it can be extremely difficult to choose a beautiful kitchen design.
If you're looking to remodel your kitchen in 2023, here are a few ideas to make your kitchen not only a place to cook and eat, but also a place to gather, work, and relax.
Focus on the backsplashes
A kitchen remodel is a great way to add some personality to your kitchen and really make it your own.
There are a lot of different options when it comes to backsplashes, so you'll want to take your time and really explore all of your options. You can go with a traditional tile backsplash or something more unique like glass or metal. You can also get creative with patterns and colors.
The sky's the limit when it comes to backsplashes, so have fun with it and really make your kitchen your own.
Let the lights speak
This popular kitchen remodel idea for 2023 involves incorporating plenty of light fixtures and bright colors to create a space that feels airy and welcoming. Whether you go for a sleek and modern look or something more traditional, make sure to let the lights speak by incorporating plenty of them into your design. Not only will this create a beautiful and inviting space, but it will also help you save on energy costs in the long run.
Go for vibrant wallpapers
If you're looking for a kitchen remodel idea that will really make a statement, go for vibrant wallpapers. A bold, graphic wallpaper can add a touch of personality to any kitchen, no matter what the style. And with so many fun and unexpected prints available, it's easy to find one that's perfect for your home.
Not sure how to incorporate wallpaper into your kitchen design? Here are a few ideas to get you started:
Use wallpaper to accentuate a focal point, like a kitchen island or a backsplash.
Create a fun and funky backsplash by covering the entire wall with wallpaper.
Use wallpaper to add a pop of color to an otherwise neutral kitchen.
Hang wallpaper on one wall to create a focal point in the room.
Consider multipurpose pieces
One way to create a multipurpose kitchen is to consider a layout that can accommodate multiple people and activities at once. For example, an L-shaped or U-shaped kitchen with a large island in the middle can be a great place for people to gather, whether you're cooking a meal or working on a project together.
Another way to make your kitchen more multipurpose is to choose furniture and fixtures that can serve multiple purposes. For example, a kitchen table can double as a workspace, and a kitchen island can be used for dining, prep work, or even additional storage.
By thinking about how you can make your kitchen more beautiful, you can create a space that truly meets all of your needs. Thus, Excelsior Lumber Company can help you get a kitchen that is unique to your own style and yet leaves everyone wonderstruck!