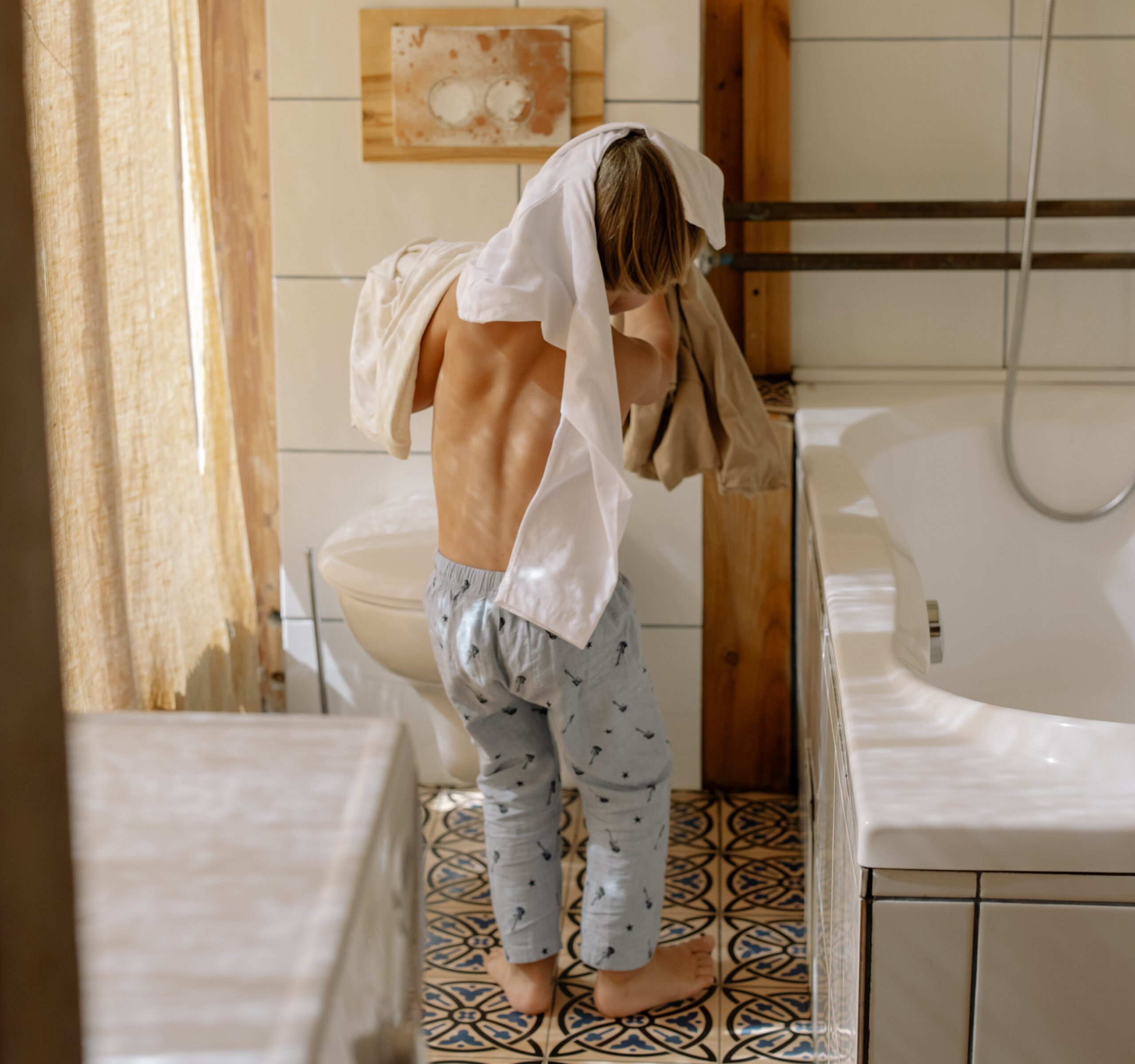 When it comes to designing a bathroom that caters to the needs and imagination of your little ones, functionality and creativity go hand in hand. Kid-friendly bathroom designs go beyond the mere practicality of fixtures and faucets; they embrace a world of vibrant colors, interactive elements, and safety considerations. Read on to explore some ideas to transform your bathroom into a playful haven that delights both parents and kids.
Safety First
Kid-friendly bathrooms prioritize safety at every turn. This involves installing anti-slip flooring to prevent accidents, rounding sharp edges on countertops, and securing heavy cabinets to the wall. Placing locks on medicine cabinets and keeping harmful cleaning products out of reach are also non-negotiable safety measures.
Colorful Delights
Color is a powerful tool that can shape moods and stimulate creativity. Infuse your kid-friendly bathroom with a palette of bright and cheerful colors. You can use playful pastels, vibrant primaries, or even a rainbow of hues. These colors can be incorporated into wall paint, tiles, shower curtains, and bathroom accessories. This is a simple yet effective way to create an inviting and exciting space for your kids.
Interactive Elements
Installing a showerhead that resembles a rainforest waterfall or a friendly dolphin can create an interactive experience for your little one. Choose faucet handles in whimsical shapes that are easy for little hands to grasp. Bath toys stored in colorful baskets can double as decorative elements when not in use. Adding a wall-mounted fish tank or a mural that transports kids into an underwater world during their bubble baths is a great way to add some fun during bath time.
Kid-Height Features
Kids love to feel independent. One way to nurture this is by installing features designed with their height in mind. A step stool strategically placed near the sink helps them reach the faucet and encourages them to learn proper hygiene habits. A lower-hanging mirror allows them to see themselves clearly.
Imaginative Themes
Whether it's pirates, outer space, princesses, or animals, a themed bathroom can spark their imagination and make the space truly their own. Wall decals, themed shower curtains, and custom-designed tiles can bring the chosen theme to life. This makes bath time more enjoyable and creates a space that your child will cherish.
Creative Storage Solutions
Toys, towels, and all things bathroom-related can lead to clutter if not properly organized. Creative storage solutions can help keep everything in its place while adding to the room's aesthetic. Floating shelves adorned with colorful bins can hold toys and bath products. Using hooks shaped like animals or characters to hold towels and robes will add a playful touch.
Ease of Cleaning
Choose materials that are easy to clean and maintain. Tiles are an excellent choice for both walls and floors, as they are durable and wipeable. Using a grout color that hides stains and dirt will make maintenance easier.
Designing a kid-friendly bathroom is all about crafting a space that caters to the needs and creativity of your little ones while ensuring safety and functionality.
If you're looking for a partner to transform your kid-friendly bathroom dreams into a tangible, safe, and captivating reality, look no further than Excelsior Lumber Company. We are a leader in providing top-notch bath design solutions that prioritize innovation, quality, and customer satisfaction. Our designs showcase practicality and style, from easy-to-clean materials to clever storage solutions. Contact us today to learn more about our services!