Imagine this: You're finally ready to transform your kitchen into the one room of your dreams. You know exactly how much money you have to spend and figure budgeting shouldn't be a problem. But, calculating how much your remodel will cost proves to be more challenging than you ever realized, unexpected costs start to pop up throughout the remodeling process, and you soon find yourself overwhelmed.
This is often the experience for homeowners who take on a new kitchen remodeling project. They set a spending limit at the outset, but as they get further in, they realize they completely underestimated the expense. Most of the time, even homeowners who try to set a budget will miscalculate and forget certain aspects of the remodel, soon finding themselves buried in unexpected costs and completely overwhelmed by the expenses.
The good news is that there are ways to avoid the stress and confusion and be so thoroughly prepared that even unpleasant surprises won't throw you off your feet. Remodeling your kitchen is often a once-in-a-lifetime opportunity, so it's important to utilize every tool available to make the experience as fruitful and enjoyable as possible.
We are dedicating this guide to being the resource you need. By covering everything from overall costs and budgeting tips to common hidden costs, we hope to make the experience of bringing your dream kitchen to life as quick, easy, and enjoyable as possible.
HOW MUCH DOES IT COST TO REMODEL A KITCHEN?
The first question homeowners ask before starting a remodeling project is 'how much is this going to cost?' Unfortunately, the answer is more complex than a flat number. However, a basic overall cost estimate is always good ground on which to build the foundation of your budget. The overall cost can first be divided by the size of the kitchen being remodeled. These three categories can then be subdivided by the type of remodeling taking place.
1. Freshen up:
This remodel includes refurbishing or replacing cabinets, installing new countertops, replacing the hardware, faucets, and backsplash, and applying a fresh coat of paint on the walls.
Duration: 2 – 4 weeks.
2. Redesign:
This remodel includes changing up the floors, replacing the sheetrock in the walls or reinsulating, buying all new cabinets and appliances, and removing soffits.
Duration: 4 – 6 weeks.
3. Total make-over:
This remodel includes reconfiguring the kitchen space, removing/adding walls, changing the electric, plumbing, or gas lines, gutting the kitchen, and/or building a new kitchen from scratch.
Duration: 6 – 8 weeks.
The cost estimates below are structured accordingly and were quoted by industry professionals with many years of experience. These numbers are not set in stone, but they are a good starting point when approaching the topic of kitchen remodeling costs.
– Small kitchen: 70 square feet or less.
Freshen up: $10,000 to $15,000
Redesign: $25,000 to $30,000
Total make-over: $35,000 to $45,000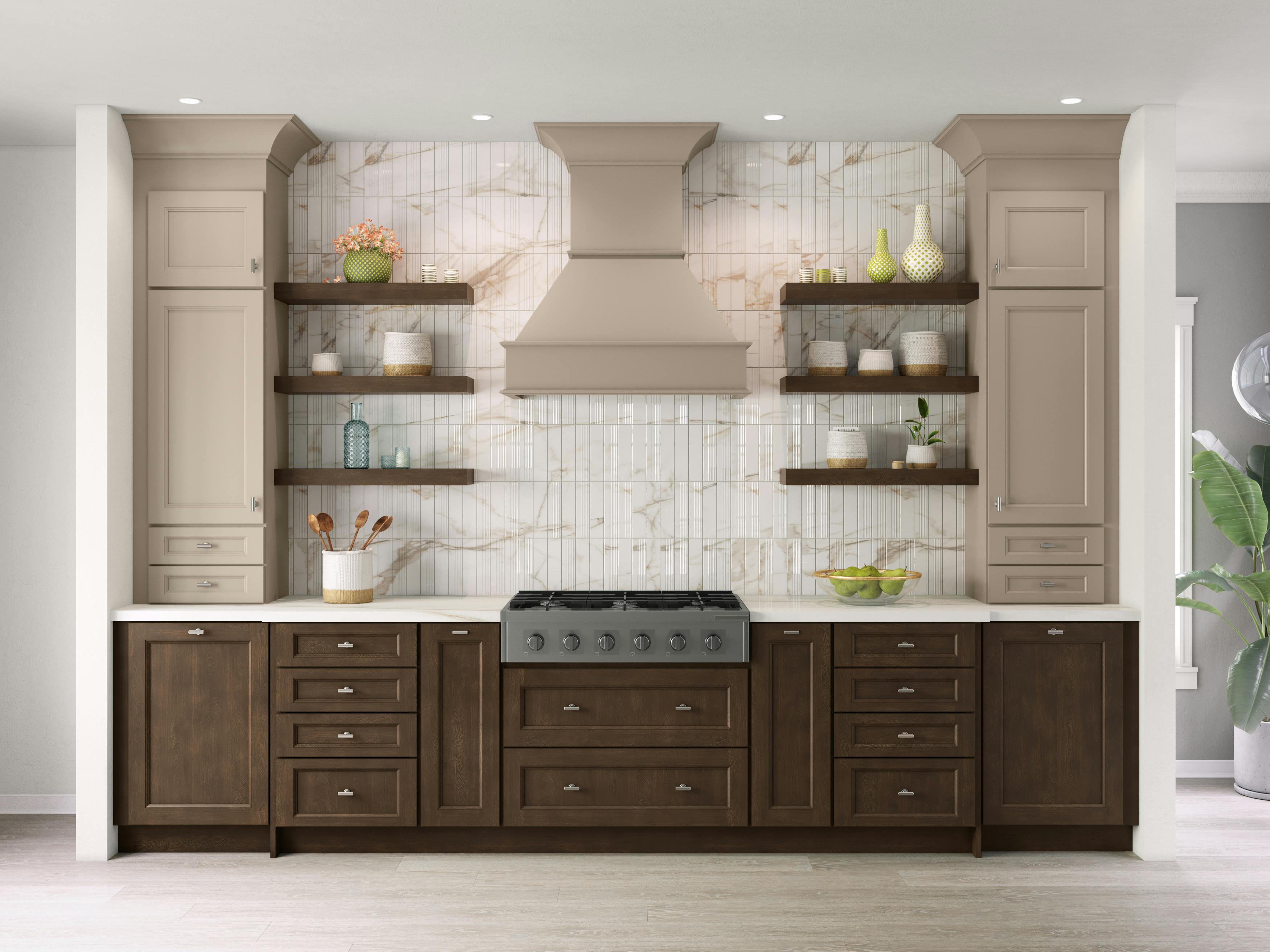 – Medium kitchen: 70 to 175 square feet.
Freshen up: $15,000 to $20,000
Redesign: $30,000 to $40,000
Total make-over: $45,000 to $60,000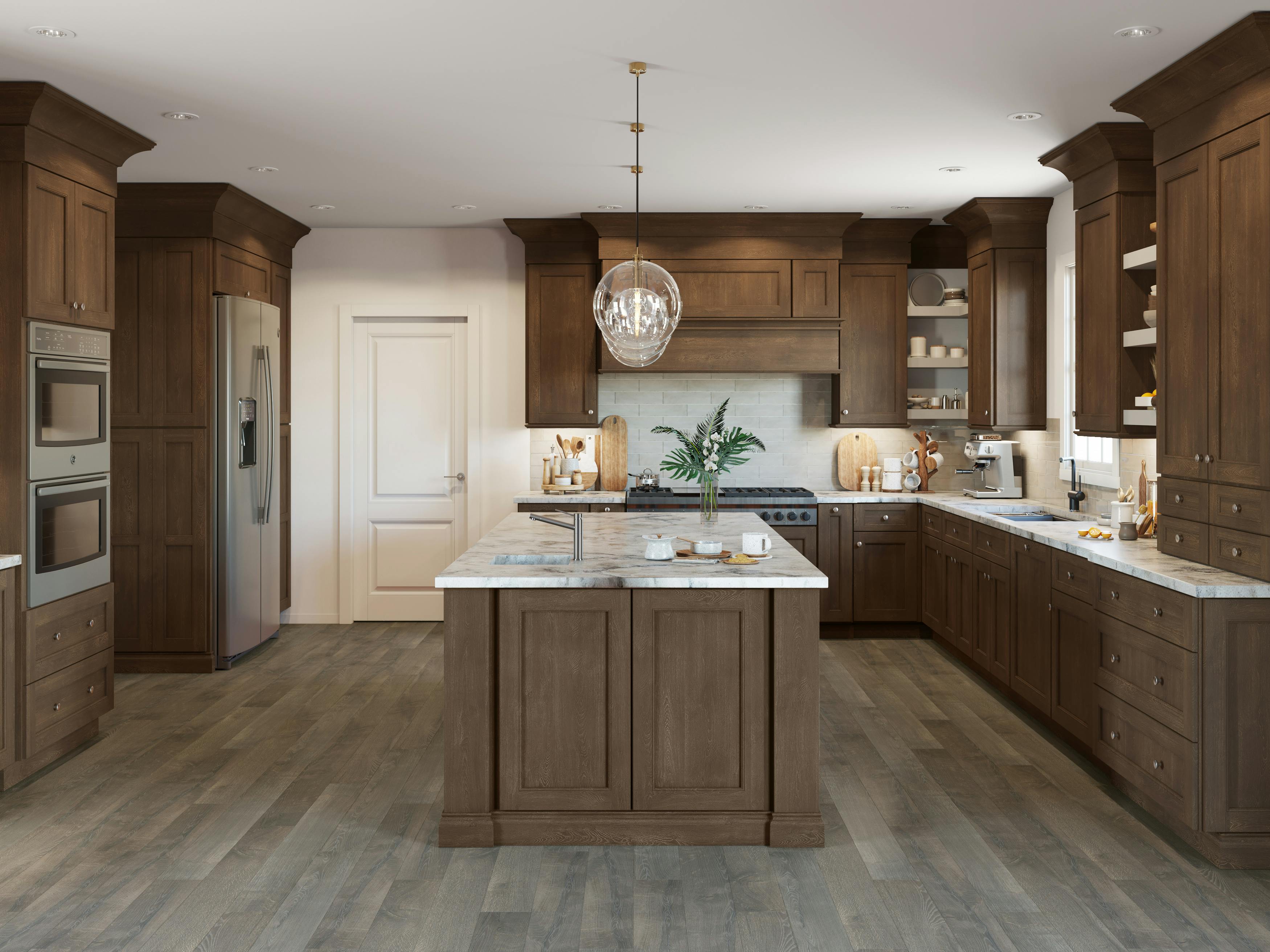 – Large kitchen: 175 square feet or more.
Freshen up: $20,000 to $30,000
Redesign: $50,000 to $70,000
Total make-over: $60,000 to $100,000+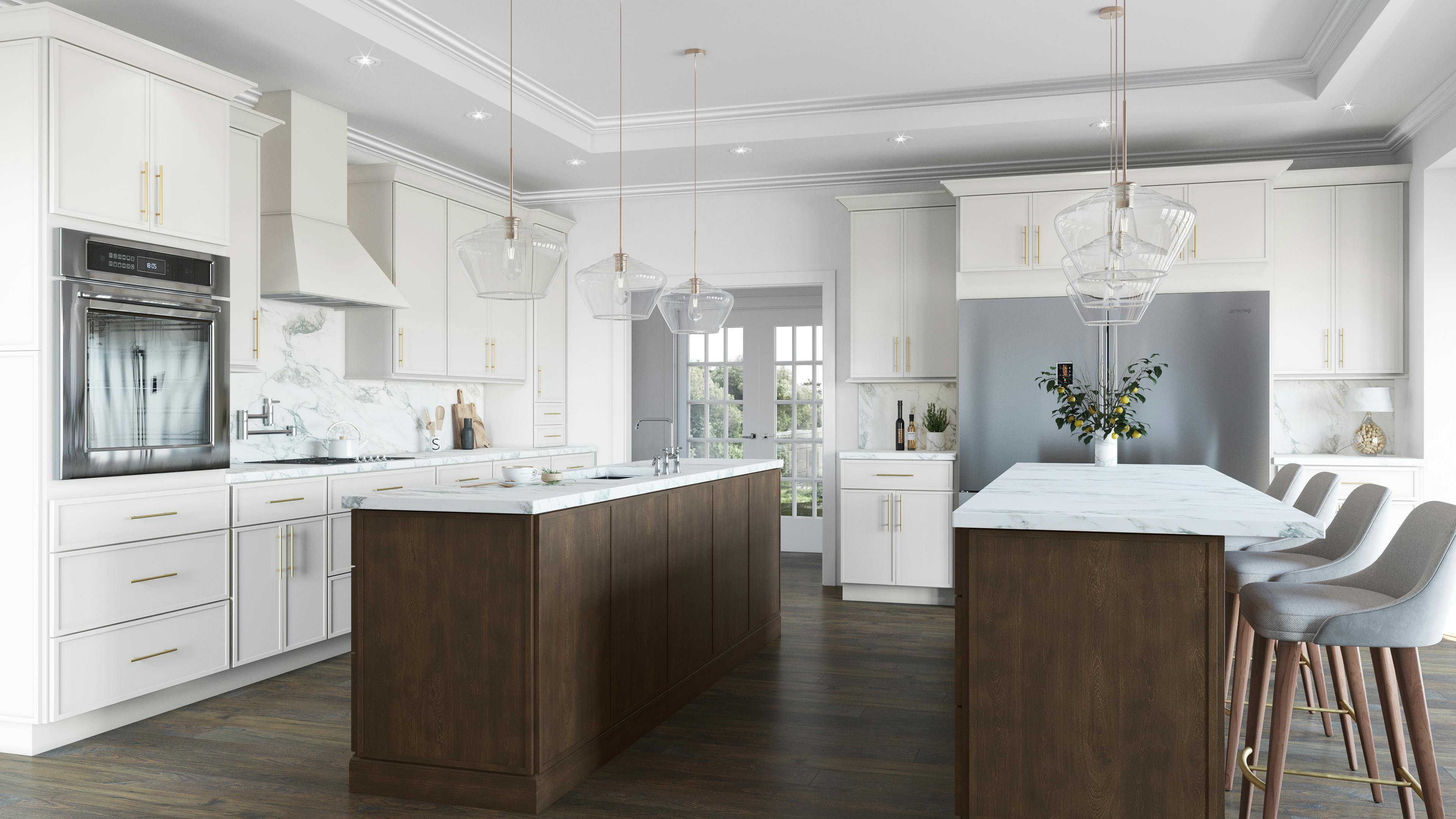 As mentioned earlier, the goal of this blog is to help homeowners be completely prepared for every cost associated with a kitchen remodel. That includes being ready to face unexpected costs with a thoughtfully calculated budget. Most of these hidden costs are found during larger renovations where walls and soffits are removed. Plumbing pipes and electric/gas lines found behind walls are the most common source of these costs. This can refer to damaged pipes, out-of-date gas lines, or pipes/wires that need relocating. Also included are rotted wall frames, the price of new wall supports, or any other surprises found within walls, soffits, or anywhere in the kitchen. Professionals recommend adding an additional twenty percent of your calculated total for hidden costs. This prevents even expensive surprises from knocking your project off course.
Don't let your budget prevent you from creating the kitchen of your dreams. Knowing how to organize your spending is a huge step in the right direction – now all that's left is putting it into action. If you start your project with a thought-out, accurate, and clear budget, nothing can stand in your way. Be sure to reach out to our expert team of designers to help you walkthrough and design the kitchen of your dreams.