Every staircase should ideally be secured with the best railings. Since railings are essentially a  safety feature the first and foremost thing to ensure is that design ensures safety. It helps avoid any unfortunate accidents. Here are some others vital trends to check out if you are looking for railings for your home.
Railing Trends You Must Explore This Year
Wood Railing Design
Wood railings are one of the most popular kinds worldwide. They are available in various designs and styles and impart a cozy and warm appearance. These railings are excellent for decks, balconies, porches, and more. Regardless of whether you are going for rustic, modern, or vintage looks, wooden railings can be effective.
Additionally, wooden railings are less expensive and are relatively easier to build using a variety of wood. Redwood, cedar, and teak, are the most common choices. You can also paint them to suit the shades of your home.
Also, consider the functionality and durability of the material. The right kind of railings can impact your home's aesthetic appeal positively as well. For instance, if your home follows a chic, modern theme, then simple, stylish railings are likely to work best. Similarly, you can find elaborate, even intricately carved railings, if your home follows a traditional theme. Pick the one that suits your home, budget, and personal taste.  Explore the railing ideas and give a stylish outlook to your home.
Chippendale Railing
Chippendale railings have X-shaped rails with fine lines covering the gaps. The pattern gives off a cool and stylish appearance and works well with most architectural styles- traditional, colonial, or modern. They typically come in versatile designs that blend with any home decor style. You may also give them any paint color of your choice to make the ailing look glossy for a long time.
Floating Staircase Railing
Floating stair concepts originated in the 1950s but are still trending. They are ideal for modern homes with chic interiors. Floating staircase railings lift the ambiance of your house to a different level and come in a variety of designs and patterns. If you are scared of heights or have kids or pets in the house, this railing type may not be ideal.
Intricate Stairway Railing
The intricate stair railing design is itself an art. This artistic pattern makes other accessories unnecessary. These railings are not only attractive but elegant too. Cultures across the world inspire these designs. Moreover, they impart a royal appearance to your home. Nonetheless, modern influences are incorporated for refined aesthetics.
White Staircase Railing
White staircase railings are extremely pleasant.  They give your space an airy feel and make it look bright and cozy. You can take your home's visual appeal to the next level by choosing the appropriate shade of white. White staircase railings work well with any Nordic style accessories and interiors.
Victorian-Style Railing Design
The Victorian-style railing pattern reflects Victorian-era architecture and royalty. The twisted bars, rosettes, and Victorian balusters refine your home's simple beauty and visual aesthetics. They are mostly crafted with metal. These railings work best for buildings that follow a traditional victorian theme and can make your space look even more luxurious.
Wrought Iron Stair Railing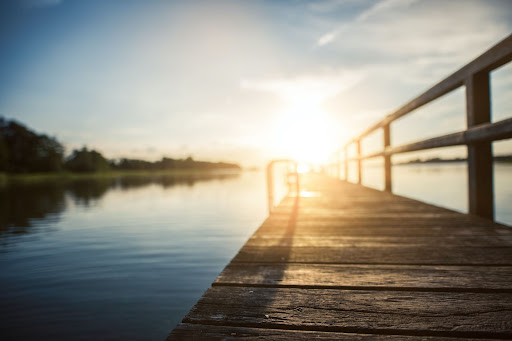 Wrought iron stair railings are extremely popular. They are simple, inexpensive, and readily available. The railings, handrail, and structure are welded together. You can paint the railing with any color that suits the surrounding space. Moreover, it works with various staircase types- concrete, wooden, metal, and more.
Glass Railing
Glass railings blend well with aluminum, wood, and other metals.  They come in a variety of designs, colors, and sizes.  You can either go for a complete glass railing or make a fence with other materials and insert glass for the railing. This combination offers an excellent contemporary look.
The metal frames strengthen the glass panels. Additionally, you may customize your railing by painting it to suit your environment. Nonetheless, you must be cautious with your glass railings as they are vulnerable to scratches and breakage. They also need regular cleaning and maintenance.
Stainless Steel Staircase Railings
Stainless steel railings are gaining popularity in recent years. It is widely used for interior stairs and imparts strength to the railing. Stainless steel itself is aesthetic, so it need not be further painted. It is also resistant to weather changes and is comparatively inexpensive. Stainless steel is incorporated with most materials for both outdoor and indoor railings. It gives a modern look to your stairs.
Single-Bar Railings
A single bar railing design uses the minimalistic single bar. This railing is just the handrail and newel. It works without any balusters but is strong and sturdy. This railing pattern is usually used for foldable staircases to attics.
Cable or Wire Railings
Cable or wire designs are perfect for contemporary style railings, it goes well with decks and porches. A wooden or metal balustrade can strengthen the cable railings and gives a simple, slim, and attractive look to porch railings. These railings suit any architectural style. Wire railings need less maintenance compared to wood or metal. Additionally, they are resistant to any weather conditions.
Railing with Contrasting Colors
Color railings add vibrance to your space. For instance, you can paint charcoal black stairs with a dark red hue for railings. It provides a bright look to the whole area. Passive colors create a calming feel and brown and green colors give a rustic appearance. This color combination goes well with a backyard and garden. White shades provide a modern look. This adds an element of variety and definition to the space.
Are you looking for trending railing designs? Reach out to Excelsior Lumber Company. We have an expert team to help you find the best designs on a budget. Our team at Excelsior Lumber Company can customize stair railings to make them work for you.