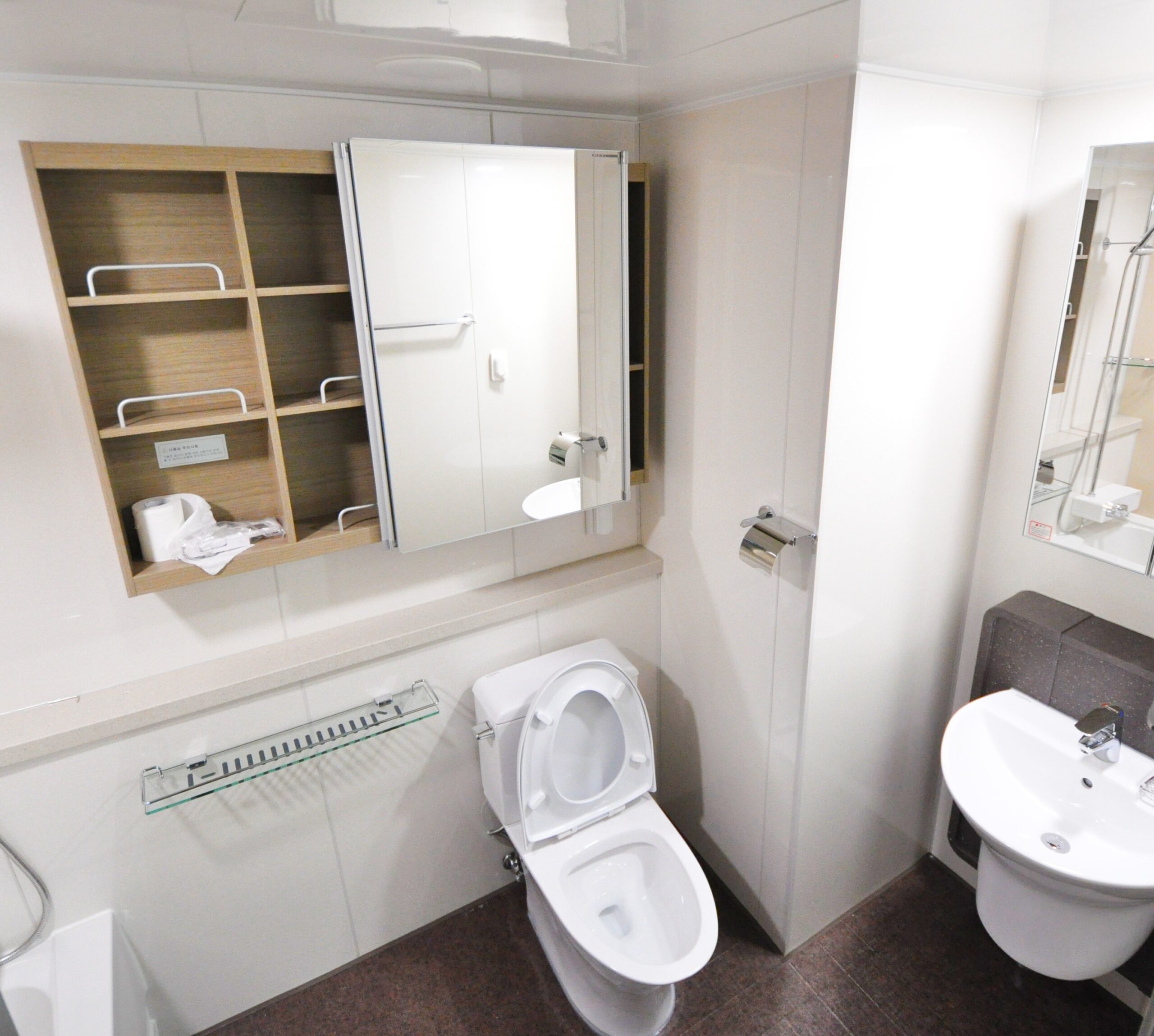 Designing a small bathroom can be challenging, but with the right approach, you can construct a stylish and functional area that maximizes value. Keep reading to explore design tips and ideas specifically tailored for small bathrooms. From clever storage solutions to optical illusions that create a delusion of space, we'll help you transform your compact bathroom into a stylish oasis.
Opt for Light Colors and Reflective Surfaces
When it comes to small bathrooms, light colors are your best friend. Opt for a soft, neutral color palette like whites, creams, or pastels. Light colors create an illusion of openness and make the place feel larger than it actually is. You can also incorporate reflective surfaces, such as glossy tiles or mirrors, to bounce light around the room and add depth.
Embrace Minimalism
In a small bathroom, less is often more. Embrace minimalism by decluttering and keeping only essential items within reach. Choose sleek and compact fixtures and fittings that don't overwhelm the space. Wall-mounted vanities and toilets create the illusion of more floor space, making the room feel less cramped.
Maximize Vertical Space
When floor space is limited, it's crucial to think vertically. You can install tall cabinets or shelving units that reach the ceiling. This provides extra storage without taking up valuable floor space. Utilize hooks or towel bars on the back of the door or walls to hang towels and robes. Floating shelves are also great for displaying decorative items while keeping the surfaces clear.
Play with Optical Illusions
Trick the eye with optical illusions to create the perception of a larger bathroom. One effective technique is using large-scale patterns or tiles on the walls or floor. This gives the illusion of expansiveness. Another trick is to extend the tiles from the floor to the ceiling, which visually elongates the walls. Additionally, using a glass shower enclosure instead of a solid one allows light to flow freely, making the space appear more open.
Bring in Natural Light
Amplify the feeling of spaciousness by maximizing natural light. If privacy permits, consider replacing a small window with a larger one to flood the room with sunlight. You can also use sheer or frosted window treatments to allow light while maintaining privacy.
Additionally, strategically place mirrors opposite windows to reflect natural light throughout the space, creating a brighter and more open ambiance.
Smart Storage Solutions
Storage is vital in small bathrooms to keep the clutter at bay. Look for innovative storage solutions that utilize every nook and cranny. Install recessed shelves in shower niches or above the toilet for extra storage. Utilize wall-mounted baskets or caddies to keep toiletries organized. Consider incorporating built-in cabinets or drawers beneath the sink to make the most of the space.
Designing a small bathroom doesn't mean sacrificing style or functionality. These design tips allow you to create a visually appealing and practical space, even with limited square footage.
Excelsior Lumber Company can help you redesign your small bathroom. We are committed to helping you achieve your dream bathroom, regardless of size. Our expert team is ready to assist you in selecting the perfect fixtures, tiles, and accessories to maximize the style and functionality of your small bathroom. Don't let limited space hold you back—contact us now to kickstart your dream bathroom renovation journey!