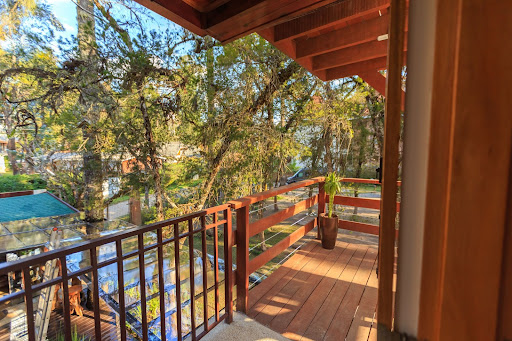 It is no surprise that for homes with breathtaking and expansive vistas, adding a deck is never a bad decision. Unrestricted access is provided by using a railing system, and the living space and surroundings are brought together in a stunning way.
Come what may, a well-designed and well-thought-out deck railing combined with a strong framework gives a safe environment for the residents without having to worry about feeling cramped. Let's understand how you can pick the apt designs to meet aesthetic and functionality requirements while building your deck.
Choosing the Right Materials
Bear in mind that a well-constructed railing system is an excellent way to combine useful materials and attractive design. It's also crucial to consider the necessary upkeep and potential replacement expenses while choosing the ideal materials for your deck.
Low-maintenance materials can help you save a lot of time and money in the long term because these costs can add up over time. Several options provide excellent quality and can also add the last flourish to the building's architectural design. Wood railing is a traditional choice but must be stained and sealed frequently.
Complementary Style Choices
While picking the right style and color options can be a brain-stimulating exercise, the myriad of options can also overwhelm you. Choosing architectural and aesthetic components that match is a terrific way to make your home look beautiful.
Moreover, choosing a railing shade that matches the color of your decking is always a good idea. Another interesting avenue is a railing in a contrasting hue, such as black or white, especially when you're having difficulties finding the ideal match for your decking. Both are timeless choices that go well with almost any outdoor environment.
You could choose timeless classics for a mellow look—or allow your imagination to go wild if you want your deck to have a striking, unique design! Mix and match different colors & materials, such as pairing white composite posts with dark aluminum posts and balusters. You can also try adding a deck railing made of natural wood into a garden or manicured area if you want to create a traditional setting.
A glass railing or stainless steel cable railing combined with a modern or contemporary style will give your exterior an appealing industrial appearance.
Tradeoff Between View and Privacy
Needless to mention that if you are blessed with a view beyond your deck, make the most of it with an aluminum railing that combines maximum strength with a modern look. The ideal rails are made to decrease the maintenance burden while blending into the background to let your view be the main attraction.
You can modify the framework in many ways to make it a quieter, more exclusive haven. A raised deck connected to the home's second floor will give you a little more privacy and reward you with more beautiful and panoramic views of the landscape. Latticework panels and privacy fences are a couple of the most well-liked additions that can be made to the deck to improve the level of privacy whilst adding to the aesthetic appeal of the deck.
On the flip side, if scenic views are not your primary concern, you can opt for railing with thicker posts and larger balusters for heightened privacy. You can also go with opaque glass, which will block the view and keep unwanted noises out of your personal space. But bear in mind that railings must always be at least the minimum height required for safety.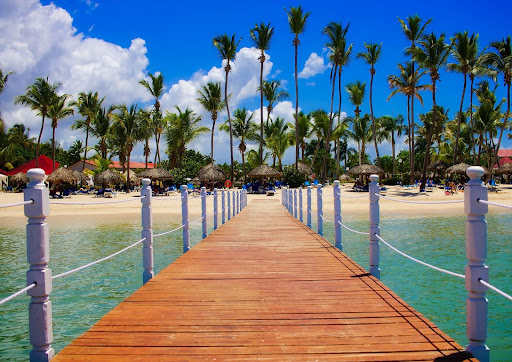 Picking from the Deck Height Options
While some backyard decks are raised to provide easy access to the second story or to make room for a steep yard, many backyard decks are low to the ground. Let's understand the different options from a deck height perspective:
Platform Decks: Platform decks are often large and have a low profile so that they can hold many people. For parents of young children and pets, a ground-level platform deck may also be the optimal design.
Raised Decks: For a deck installation that flows into the second floor or for homes with a steep backyard, raised decks are the go-to option. The point to note is that if your residential lot is level, you can construct an under-deck patio to make the most of the area you have. Moreover, when it comes to a raised deck, a solid railing system is a major consideration since you want to be sure your outdoor space will be sturdy for many years to come.
Multi-level decks: To make an outdoor living area feel more accommodating and cozy, steps can connect many platform decks situated at various levels. Even certain outdoor activities, including mingling, grilling, and playing board games, might have their levels.
Taking in the Sun
As superfluous as it might feel while building/installing a deck and railing, it becomes increasingly crucial to think about how much sunlight you want your deck to receive each day. If you reside in an area where summers are perpetually hot, you might want to restrict the amount of sunlight your deck receives for long-term durability. Remember that seasonality is all there is to shade patterns.
Factoring in seasonality to examine shade patterns and evaluate during specific usage hours would help make an informed decision for your deck. If moving to a less sunny region is not possible, a beautiful and affordable option to avoid the harsh glare and heat of the sun is to place an umbrella or awning over the terrace.
Conclusion
It makes sense to know that when composite decking first became popular, projects frequently matched the deck and railing by seamlessly selecting composite railing in the same or a related color to the deck planks. However, it has become the trend to add a dash of color and base deck railing material on personal preference rather than composite decking.
Excelsior Lumber Company provides professional solutions of high quality if you're looking to increase your property's value with a spectacular deck and outdoor living space. From Wolf Decking and Railing Systems to Trex and Fiberon and more, they provide ample options of quality products for all your decking and railing system needs.